This wiki is looking for admins!  If you want to become one just simply click here. And follow the instructions.
Welcome to the official Mako Mermaids, a collaborative encyclopedia for everything and anything related to Mako Mermaids! There are 183 articles and we are still growing since this wiki was founded. The wiki format allows anyone to create or edit any article, so we can all work together to create a comprehensive database for the Mako Mermaids franchise. Don't forget to visit this wiki's Guidelines before editing.

Today is the 7th, and currently there are 6,167 edits to this wiki. To write a new article, just enter the title in the box below.

<createbox> width=24 break=no buttonlabel=Create new article

</createbox>
Which picture you like more?
Latest Episode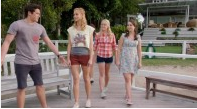 In the latest episode, Decision Time, Cam betrays Nixie after planning to become a merman himself and rule Mako Island. Rita grants the mermaids their Moon Rings for saving the Moon Pool.
Featured Content
February's featured articles
Featured Character




Cam is a fifteen year old teen. He's Zac's best friend and also classmate at Suncoast High. Cam is Zac's offsider and best mate. Cam is good at most things, same as Zac, but his exuberance can put people off - especially girls, with whom he is hopeless to a comedic extent. He doesn't mind the constant rejection - it's all part of a big game, as far as Cam's concerned. He seems to have a minor crush on Nixie. When Zac is transformed, Cam is the first person he tells - and Cam's responses is to try and find any way to exploit the situation for profit. Zac refuses, not wanting to draw attention to himself.Read more...

Featured Cast Member




Isabel Durant Isabel "Issi" Durant plays Grace Whitney. Issi has been dancing since she was three-years-old, attending Loretto Kirribilli throughout most of her life. She made the transition into acting at age 14 after taking her first drama class. Straight out of high school in 2010, Issi made it to the top 20 of So You Think You Can Dance series three, which jump-started her career. She studied dance full time at Sarah Boutler's Ev & Bow and even took on a minor role on Rescue Special Ops.Read more...

Featured Episode




"I Don't Believe in Mermaids" Nixie is convinced that she and the girls will never be able to return to the pod again and goes off alone to clear her mind. While walking on the pier, she meets a young boy who refuses to go sailing to the South Pacific with his parents. Nixie inadvertently causes the boy to run away after giving the boy advice to "look after yourself". Feeling guilty, she looks for the boy herself and gets him to believe in magic to want to explore the world, also asking him to throw Sirena's carved shell into the South Pacific in hopes it will get to Sirena's sister, Aquata. Meanwhile, after finding a trident through Mako's land entrance, Zac does some research on the trident and ocean mythology and is determined to one day get it himself, unbeknownst to him that the trident's history involves much "horrendous and destructive" power through mermen. Read more...

Featured Pairing




"Zam" Zac and Cam have been best mates from the time they were young children. At first Cam is very supportive of his friend and helps him keep his secret hidden from Evie. Until Zac's Pool Party when Cam get tired of covering for him and shoves him into his pool, Zac's secret exposed to the three undercover mermaids. Later, they make up and Cam starts helping Zac to get the trident. Later, Cam grows even more jealous of his friends powers and is outraged when Zac puts the trident back into its chamber. Finally, He schemes to become a merman, but is unsuccessful and in the end is on his own. Read more...
Did You Know...
...that Chai is from Thailand?
...that Chai got a diploma?
...that Lucy Fry portrayed as Zoey in Lightning Point?
...that Ivy Latimer attended the Hunter School of Performing Arts in Broadmeadow (Newcastle) and in 2007 she participated, along with some classmates, in the amateur film festival Shoot Out
...that Chai's full name is Surachi
...that Amy Ruffle is a good singer.
...that Amy's nickname is Aimz
...that Amy's height is 1.63 m
...that Ivy's height is 5' 2½" (1.59 m)
...that Lucy portraied as a student in H2O just add water in last episodes
...that it's possible that Ivy and Chai are dating
...that Mako Mermaids on 8 November 2013, the series will be broadcast in Australia at 8.00 a.m., Friday mornings, on the digital television channel Eleven.
...that Dominic also portrayed in H2O episode The Siren Effect as boy 3
...that Rowan is in a tv series You're Skitting Me
...that Gemma's altername is Gemma Forsythe
...that there's gona be another Mako season
...that Brooke Lee is also a producer and writer
...that Mako Mermaids first name was Secret of Mako Island
..that the Mako's theme songe is performed by Chantelle Defina & Jack Dacy
..that Mako Mermaids is being filmed in the Gold Coast, Australia
...that Angelee Snow who portrayed as Maya is also a model
...that Rita's cat Poseidon is portrayed by Monte
...that Monte is a white, long-haired Chinchilla cat.
...that Jenna Rosenow is a good singer
...that in season 2 there's gona be a new lead canadian actress
...that only Kerith, Amy and Chai were recasted for season 2.
...that beautiful Isabel Durant just joined the wonderful cast of Mako Mermaids as a mermaid Ondina
...that more information's gona be added.
POLL
Exsclusive: Isabel on Mako Mermaids

Did you know that Isabel Durant just
joined to a wonderful cast of
Mako Mermaids as a new mermaid Ondina.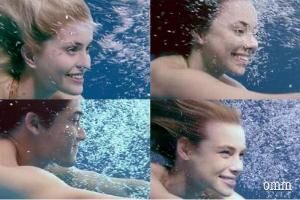 Vote for featured

You can vote by clicking on the picture.
Latest Promo
Help
Do you have any questions?
Ask one of the admins.
Featured Quote
It's perfectly natural to be good at some things and not good at others.- Rita
Community content is available under
CC-BY-SA
unless otherwise noted.